---
DAYTONA BABY!!!
OK Nascar Fans,
It's Daytona day!! We are done and ready for racing!
The website is updated with this seasons entries!
For those who still need to send the entry fee please email me at
kelly.disano@yahoo.com
so I can give you the address. You can also send me your entry fee by Paypal, Venmo, or Zelle. Email me if you have any questions or concerns.
Thanks to everyone who got in the pool this year. Good luck and let's go racing!!
Kelly (Kellster)
​Website is Updated!
​ Boogity Boogity Boogity!!!!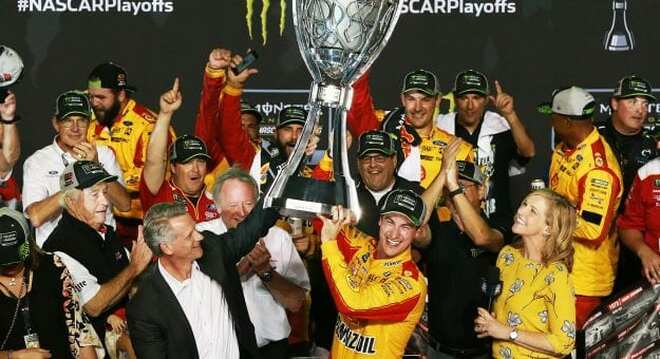 THE FRONTPAGE
RANK DRIVER Points
1Joey Logano 5040
2Martin Truex Jr. 5035
3Kevin Harvick 5034
4Kyke Busch 5033
5Aric Almirola 2354
6Chase Elliott 2350
7Kurt Busch 2350
8Brad Keselowski 2343
9Kyle Larson 2299
10Ryan Blaney 2298
11Denny Hamlin 2285
12Clint Bowyer 2272
13Austin Dillon 2245
14Jimmie Johnson 2242
15Erik Jones 2220
16Alex Bowman 2204

2018 ENTRIES Total Points Change
Rank Homestead Final Race Points Back
1Rocky Fittizzi 321 0 0
2Intimidator 2 342 21 1
3Smoke Still Rules 345 24 -1
4B&G Racing 358 37 0
5Speed Energy #7 367 46 0
6Intimidator 3 381 60 0
7Lorenzo 383 62 1
8Collmas 11 390 69 1
9BY BKLYN 393 72 -2
10Carolina Luggnutts 399 78 0



NASCAR Rules
For those of you concerned about the new rules, here is how we will handle the post race inspection rule in our pool.

NASCAR announced that it will disqualify race-winning cars that break the rules this season, confronting its longtime culture of cheating with a stringent new penalty system.
Typically, the penalties were typically not announced until several days after the race.
Inspections will now be completed at the track, a process that should take about 90 minutes, and the winning team will lose its victory if it fails. Disqualified cars will now lose points, purse money and even the trophy.

For our pool, we will be following the official results of NASCAR. We will not be putting out results until NASCAR makes them official whether its Tuesday or Wednesday of the following week. If your driver gets caught with a penalty infraction, you will receive the position given by NASCAR. For example, if your driver wins the race and then is penalized and dropped to a 40, you get a 40.